OUR COACHING PHILOSOPHY
At Endurance Edge Coaching we strive to work as a team to develop an individualised plan to give you the Edge. Each coach has their own style and speciality and shares their knowledge and experience with the team to ensure the ongoing development and the best outcomes for all athletes whether they're beginner or elite. We understand that every athlete is different, and will ensure that your training plan is individualised for enjoyment, performance and lifestyle. With extensive national and international experience, we will also make a conscious effort to support you to enjoy active holidays with suggestions for routes and sessions specific for where you are.
WEEKLY CHAT WITH YOUR COACH

We're here for you and work side-by-side with you to achieve your goals

BESPOKE TRAINING PLANS

Your running plan is 100% tailored to you and your needs

HIGHLY EXPERIENCED COACHES

Our coaches have professional coaching qualifications and the experience to back them up

NO LOCK-IN CONTRACTS

Pause, Resume or Cancel your coaching program at any time*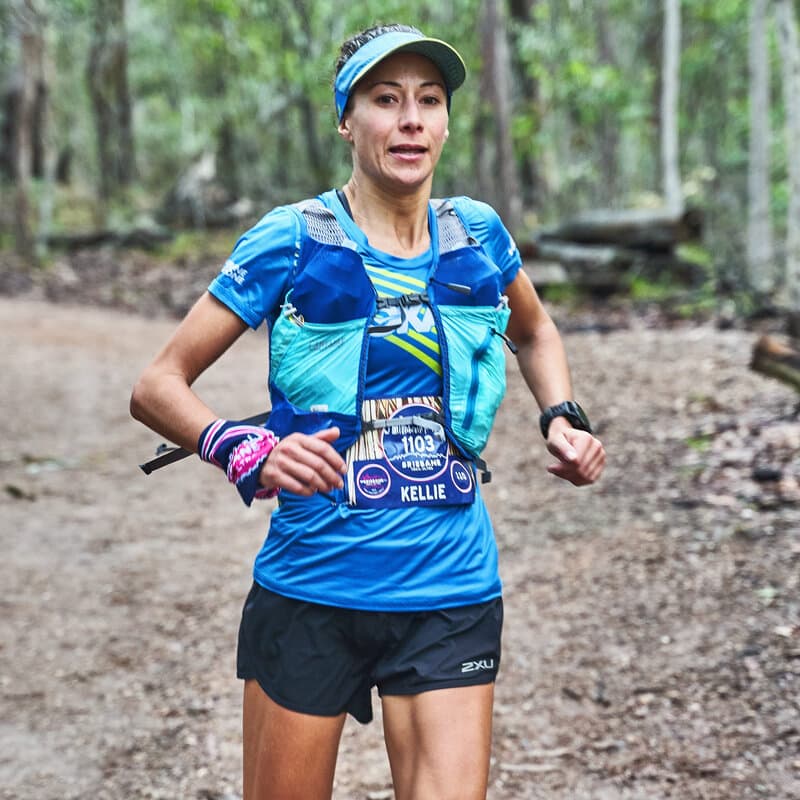 HEAD COACH: KELLIE EMMERSON
BOT, PhD, Advanced recreational running coach, Les Mills body pump instructor
Kellie Angel née Emmerson has been coaching both groups and individuals for over 10 years in a range of running disciplines, including trail and road, from 5km to 100miles. She has worked with athletes at both ends of the spectrum: those simply wanting to have fun with training and beat race cut-offs, to those at the pointy end of the field, with some representing Australia. Kellie is an Occupational Therapist and holds a PhD in exercise prescription. 
ENQUIRE NOW
Kellie's education and training give her a holistic perspective on coaching with a strong focus on evidence-based practice. She is passionate about looking at you as a whole, with the belief that training is a lifestyle and all factors need to be taken into consideration for success. Kellie is an experienced elite trail runner in her own right, holding many course records, representing Australia in both Trail Running World Championships and Mountain Running World Championships, and sitting favourably in the rankings for the Ultra Trail World Tour. She is also a new mum and now has first-hand experience in returning to running post-natally.
COACH: JESS COLLINS
BMedRes(Hons), PhD Neuroscience; L2 Recreational running coach; Cert3/4 Fitness
Jess is an experienced trail and ultra runner from just outside Hobart Tasmania who has been competing in races since 2013. She loves discovering and pushing her own limits and enjoys competing in a variety of different events including shorter road races right up to mountainous trail ultramarathons. Jess has represented Australia at the Trail Running World Championship and has been on podiums in several Australian trail races.
ENQUIRE NOW
Jess works full-time as a neuroscientist at the University of Tasmania. Thus, she is a bit of a science geek and loves to understand the biological underpinnings of athletic performance and recovery. Her job in combination with her passion for competing in ultramarathons means she also understands the challenges of fitting training around a busy work and life schedule. As a coach Jess is keen to help others achieve their goals, whether that be running their first 5km or chasing down a new personal best.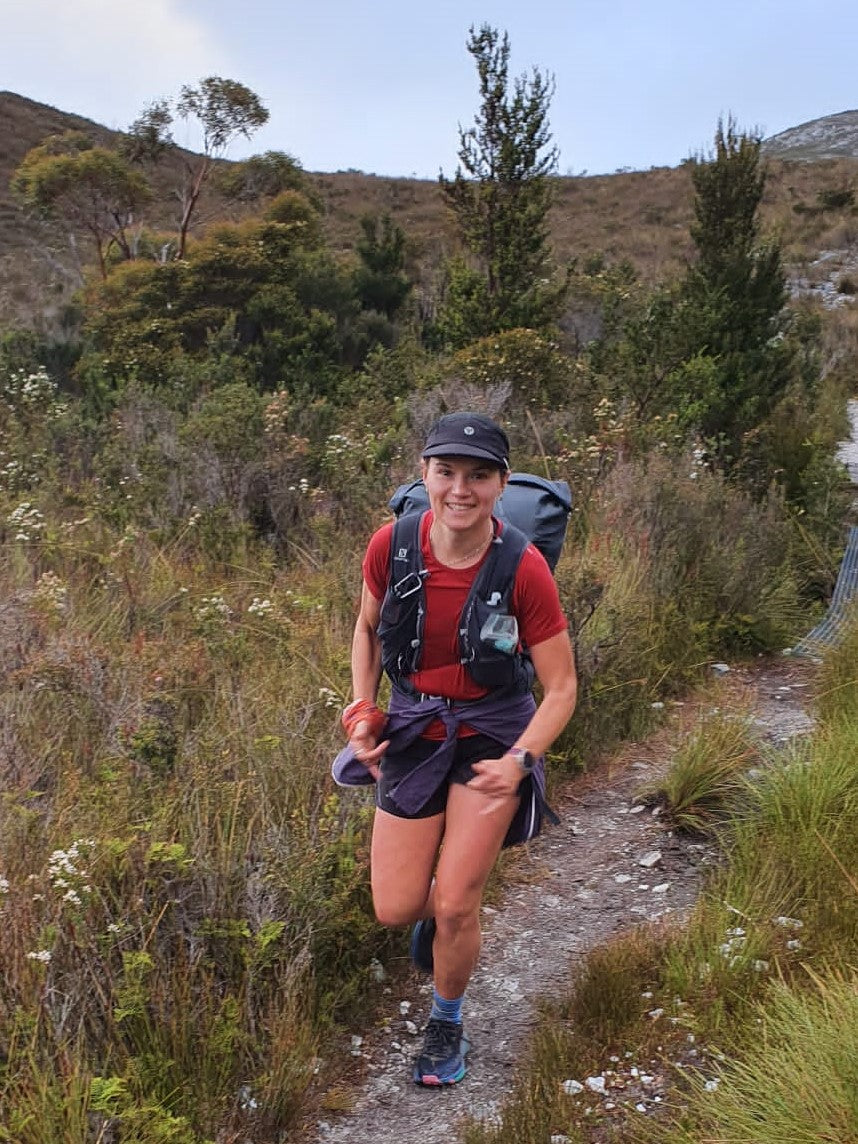 COACH: SARAH LUDOWICI
Exercise Physiologist; Rehab Pilates Instructor; L2 Recreational running coach; Cert 3/4 Fitness
By day Sarah Ludowici services the remote-indigenous communities of the Kimberley where she is well versed in supporting individuals in lifestyle change. By using exercise as a vehicle for self-growth, she supports individuals along their journey of change, whilst understanding that each individual is unique, and an expert within themselves. Her own vehicle for exploration exists in Ultra trail running. She has represented Australia at the World Championships, podiumed at multiple races over Australia, and had multiple fun adventures in the trails around the world. She loves sharing the joy of exercise with others, and is excited to support people in their own running journey. Navigating a change or new routine can be tricky, and Sarah owes it to current and previous coaches that have helped guide her through training leading to a strong, healthy running career to date. 
ENQUIRE NOW
COACHING $180/mth

(+ One off setup)
Includes:


- Personal running coach

- Bespoke training program

- Weekly communication via your preferred method (phone/Zoom/Messenger)

- Goal setting sessions

- Ongoing support as required

- Endurance Edge and T8 discounts

- Race day support where possible


* Coaching fees are per calendar month & payable in advance of the coming month.

SETUP FEE $200

One off charge.

Includes: 

- Comprehensive assessment and discussion with your coach to set up training plan

- Premium TrainingPeaks account setup

- Goal setting with your coach

- First fortnight of programming
*FAQ
FAQ
Can I pause my coaching? 
Of course! We understand things come up! 
- You can pause coaching for up to 3 months free of charge (eg. For injury). 
- 3-6 month break will incur a $50 restart fee. 
- Anything beyond 6 months is a recommencement with usual initial registration fee $200 (which includes 2 weeks of coaching)